Bayerische Flugzeug Werke a new member within the LTB/400® family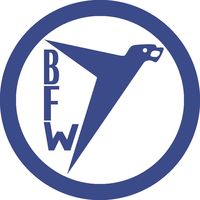 The Bayerische Flugzeug Werke GmbH, based in Atting, Germany, operates maintenance and restoration operations for historical and experimental aircraft.
The company restores, repairs and maintains aircraft at the EDMS site. The Bayerische Flugzeug Werke GmbH has an experience of more than 35 years and also has an in-house flight school "Champs Tailwheel Academy", where they offer training on all types of aircraft.
The team of Bayerische Flugzeug Werke relies in the support of the Maintenance Software Solution LTB/400®.
Since 1984 LTB400 Aviation Software GmbH provide a Maintenance Management System for small and medium size aviation companies in the repair and overhaul business (MRO).
The LTB/400® is an integrated modular and user-friendly state-of-the-art aviation software, continuously upgraded in partnership with our customers.
The LTB/400® Maintenance Management System covers all functions of a Part-145 organization including CAMO- and Flight Operations modules. We are proud to count more than 100 German- and international aviation companies as our clients.